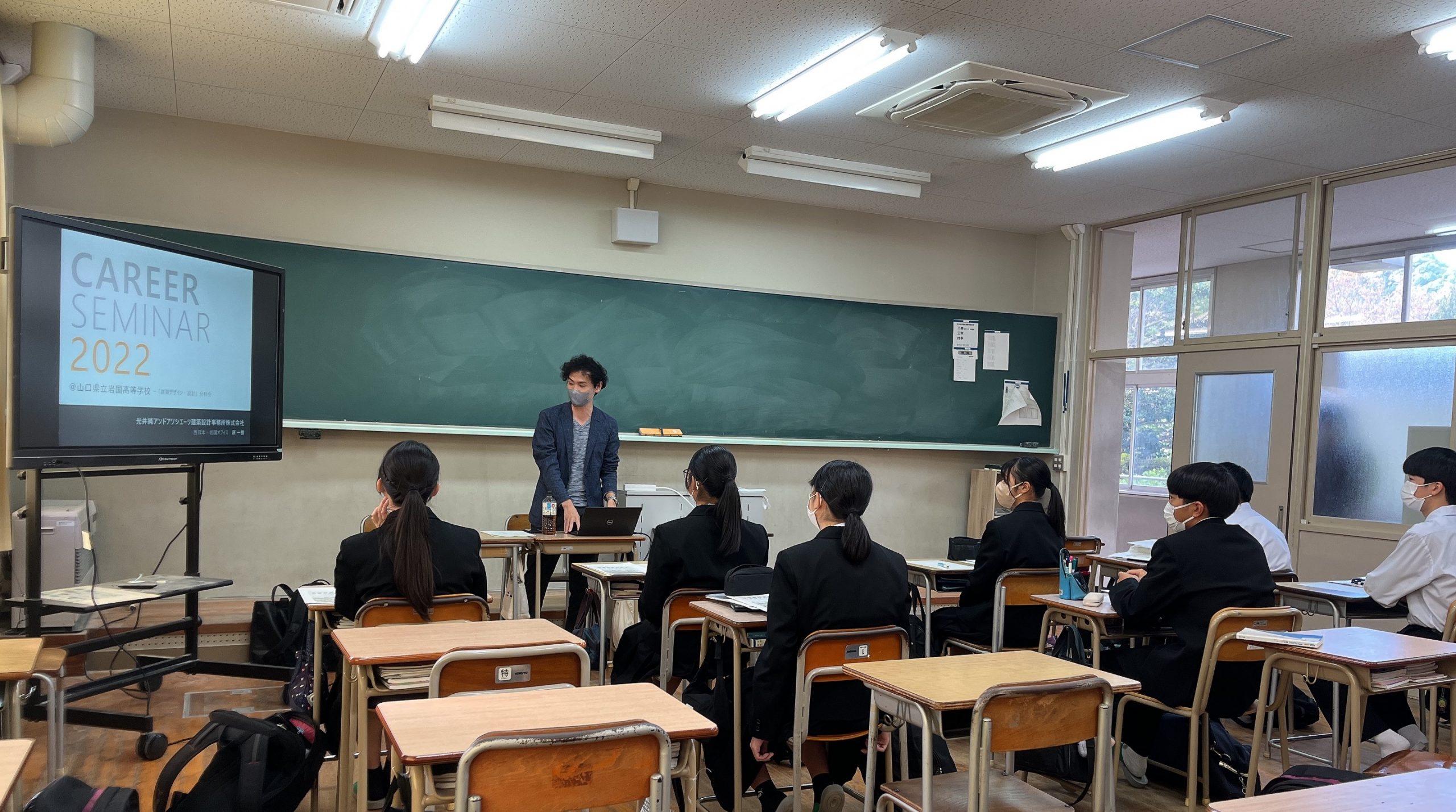 Our designer Kazuki Hara participated as a lecturer at the career seminar presentation at Yamaguchi Prefectural Iwakuni High School.
Every year We am invited as a lecturer to the Iwakuni High School Career Seminar.
This year again, Hara talked about the company profile and the work of an architect.
At Iwakuni High School, Mitsui's alma mater, it is a very valuable opportunity to speak directly with the students who will lead the future.
He was impressed by the enthusiastic participation of the students.