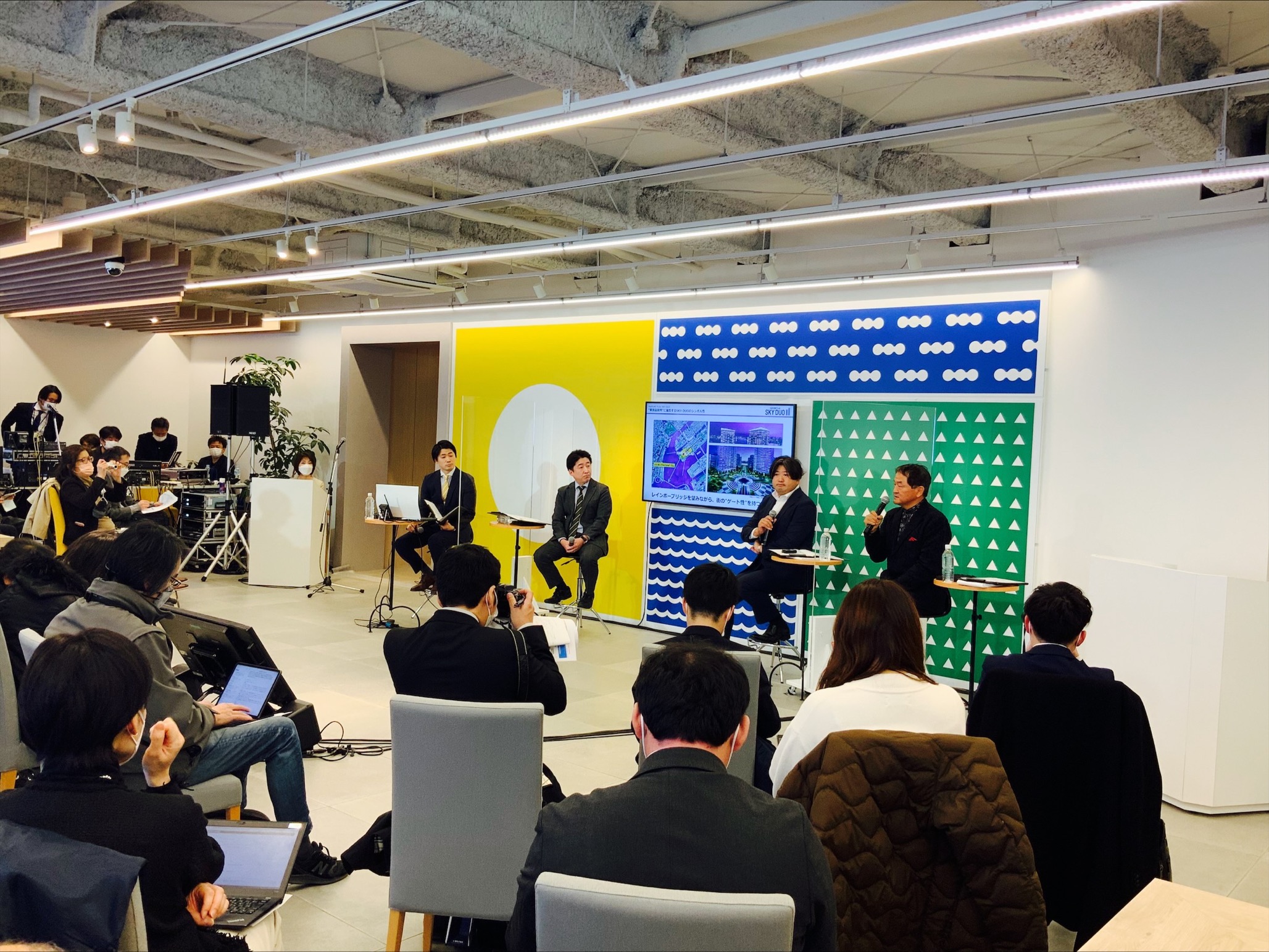 On January 10, 2023, the "HARUMI FLAG" tower building debut media presentation was held.
Jun Mitsui, the master architect of HARUMI FLAG, and Hirohisa Ogata, who is in charge of the design of the tower, participated in the talk session.
Following the legacy of Tokyo 2020, the tower building is currently under construction.
SKY DUO, which will be born in the front row of Tokyo, has finally been announced.
Click here for the news release of Mitsui Fudosan Residential
https://www.mfr.co.jp/company/news/2023/0110_01/
Click here for past talk sessions
https://www.jma.co.jp/en/2020/01/harumi-flag-information-session-for-media/